Head over to the AppExchange and search for WebMerge or go to https://appexchange.salesforce.com/listingDetail?listingId=a0N3000000B53bmEAB to get started.
Sign in as a System Administrator for the Salesforce Org that you'd like to install WebMerge for Salesforce.com.
Once you're logged in, you'll be presented with details on what will be installed into your Salesforce Organization.
After reviewing, click Continue.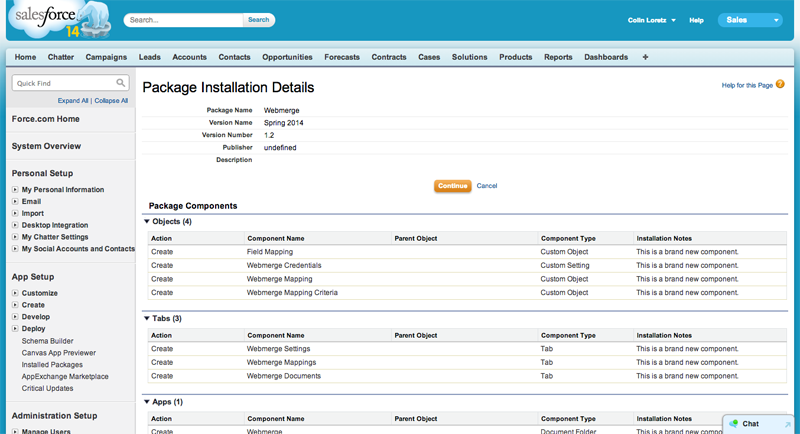 Salesforce needs permission to talk to WebMerge. Check the box for Yes, grant access to these third-party web sites and click Continue.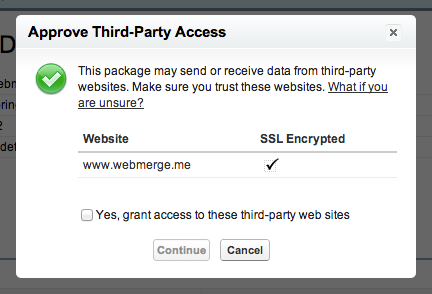 Review the Object Permissions on the next page and click Next.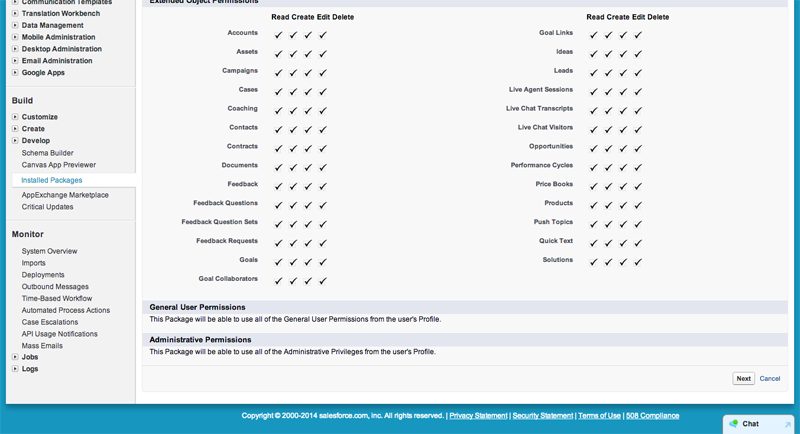 Select a security level. Grant access to all users is recommended if you want your users to be able to merge documents themselves. There are some areas of the WebMerge for Salesforce.com application that will only be accessible from System Administrators.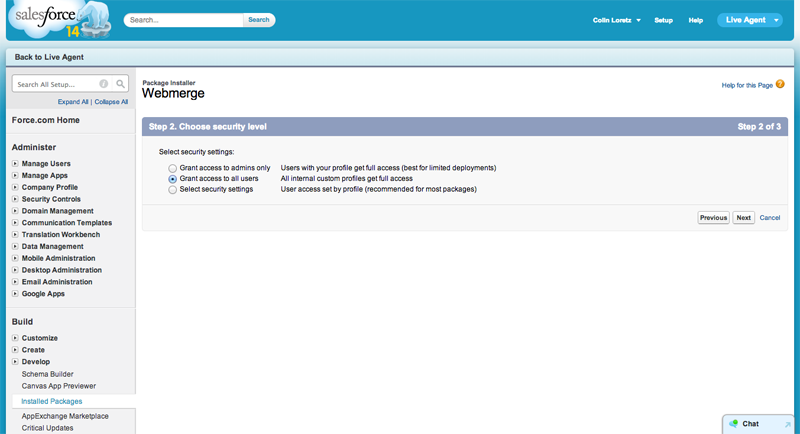 Click Install and you'll receive an email when WebMerge for Salesforce.com is installed in your organization.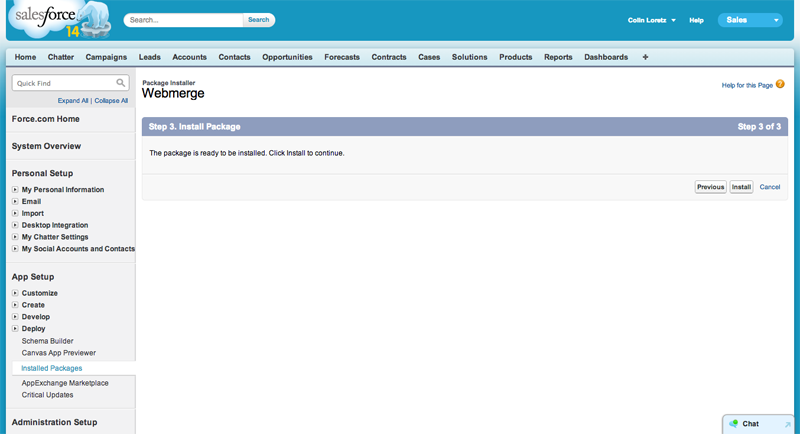 Installed and ready to go!