Not only do you have the option to setup criteria for generating documents automatically, users can also generate documents on demand using the WebMerge button on a Salesforce record. The objects automatically supported by WebMerge are: Account, Case, Contact, Lead, and Opportunity.
**If you are using another Standard/Custom Object, please read this article on setting up Custom Objects and Buttons.
View a record from each of these objects and click on Edit Layout in the upper right menu.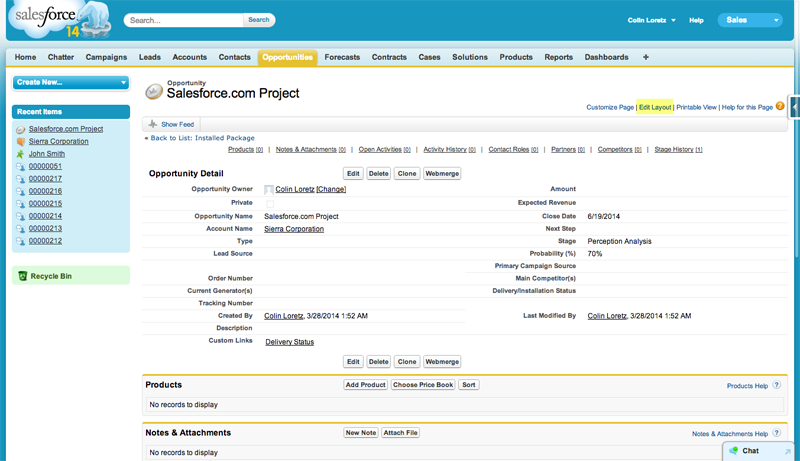 Click on the Buttons section and you will see a WebMerge button.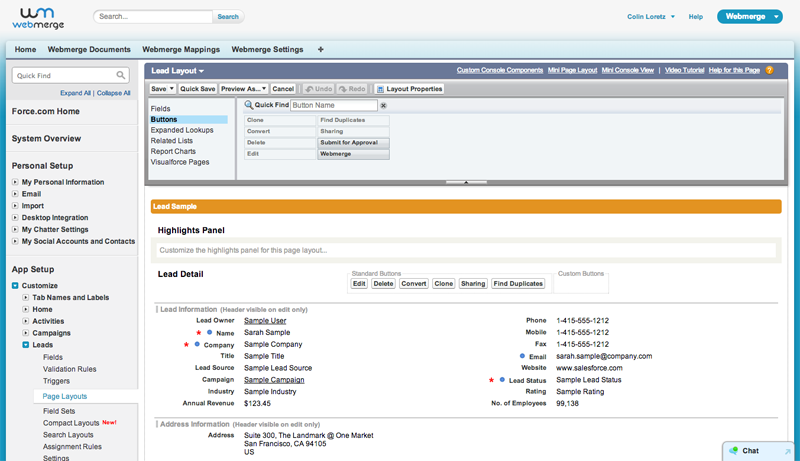 Drag the WebMerge button into the Custom Buttons section of the Page Layout.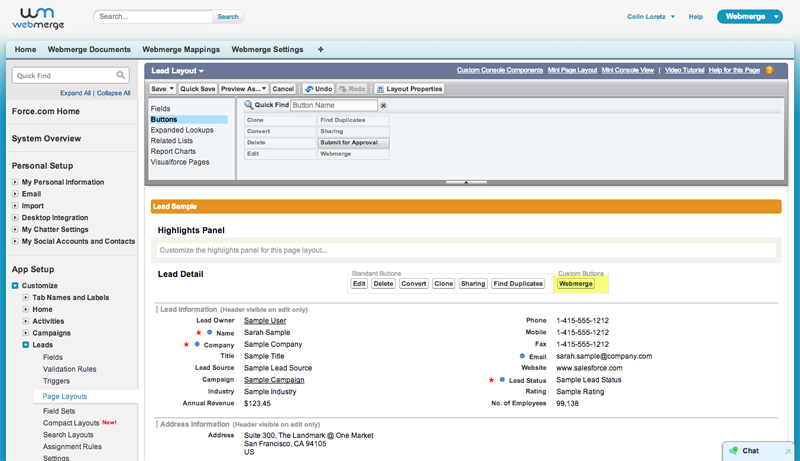 Click on Related Lists and you will see a Webmerge Documents related list. Drag this related List into the detail view.
Once the WebMerge Documents related list is added to the page layout, you will need to select which columns will show up inside of the related list. Click on the Wrench icon above the related list.
Select the following fields: WebMerge Mapping, Test Mode, and Webmerge Status and click Ok.
Save the Page Layout and you will now see the WebMerge button and the WebMerge Document related list on the detail record. Repeat this for each of the supported Salesforce objects.