Not only do you have the option to setup criteria for generating documents automatically, users can also generate documents on demand using the WebMerge button on a Salesforce record. The objects automatically supported by WebMerge are: Account, Case, Contact, Lead, and Opportunity.
**If you are using another Standard/Custom Object, please read this article on setting up Custom Objects and Buttons.
View a record from each of these objects and click on Edit Layout in the upper right menu.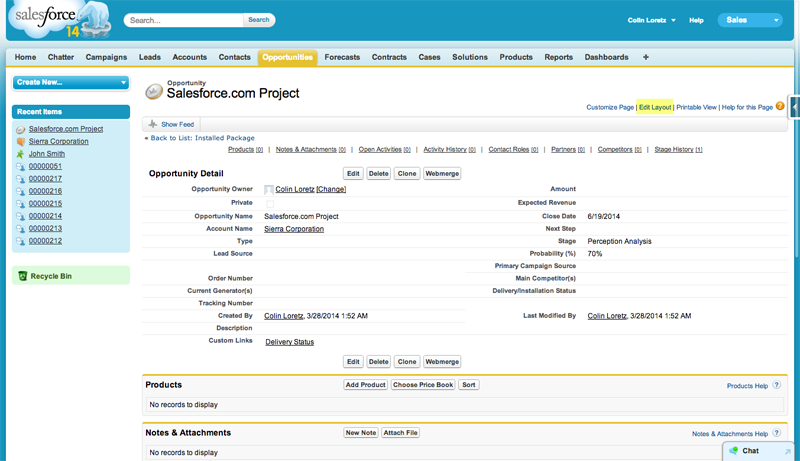 Click on the Buttons section and you will see a WebMerge button.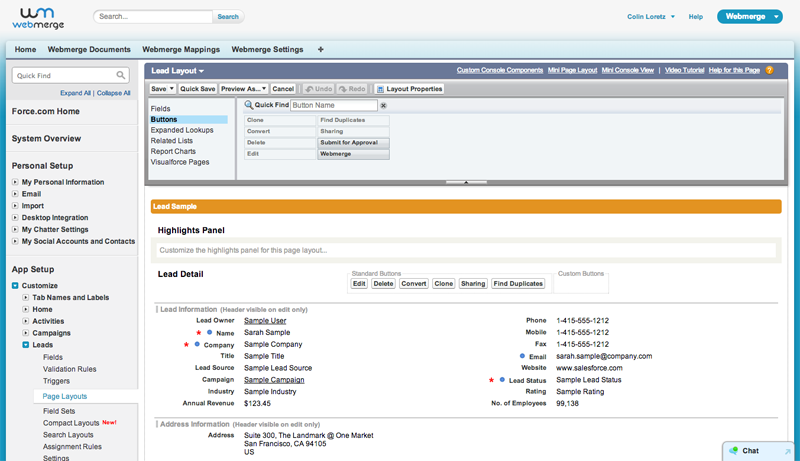 Drag the WebMerge button into the Custom Buttons section of the Page Layout.